Freelancers usually specialize in certain areas. Nobody masters everything to perfection … except the Lord. 🙏😌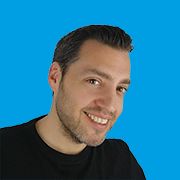 Nowadays we depend on good networking with other media professionals because every project has its own special requirements. In order to be able to meet all requirements for our customers in the best possible way, you need the necessary skills. Also, the time factor should not be neglected, because projects often have short timeframes. That is why I'm always interested in expanding my network with capable people, so that we can support each other if necessary.
Are you a media creator? Maybe business consulting is your thing or you're a  successful influencer? …
No matter what your superpower is, if you think we should get in touch, don't hesitate and sign-up to join my network.
Join my Network!